Welcome to
La Caminada Vielha
Bed & Breakfast in Montaillou, the historic Cathar village in the heart of the Pyrenees!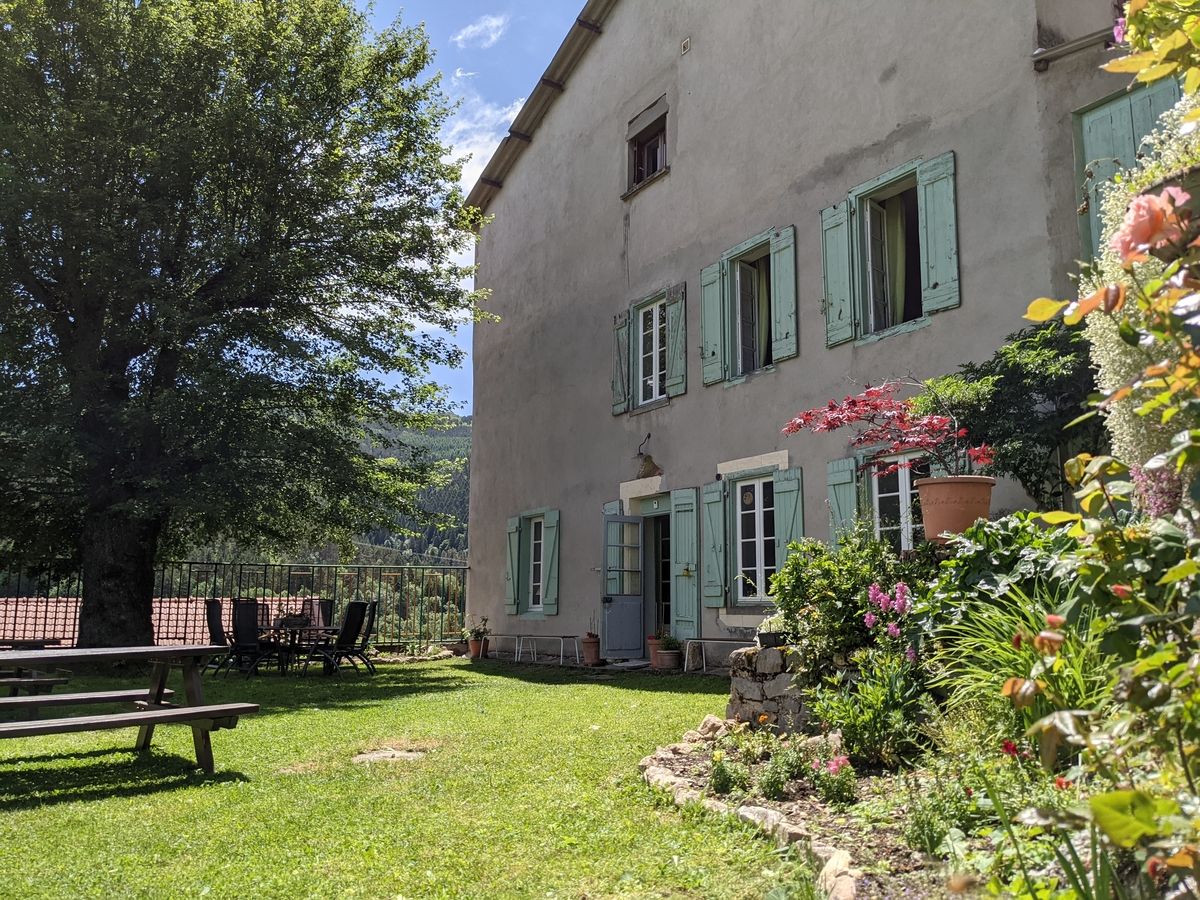 World's end down the road
Nestled in the small village of Montaillou, we welcome you with great pleasure in our Bed & Breakfast. Our cosy retreat allows you to recharge your batteries during a quality stay in a friendly family atmosphere. Located at 1300 metres, you will be in the midst of of a preserved nature which has kept all of its authenticity.
The old presbytery offers you breathtaking views of the mountains and the Plateau de Sault, which will not fail to seduce you with its natural diversity. Thanks to the village's rather unique past, you will not only be in the heart of Cathar history, but also on the Chemin des Bonhommes: the ancient cross-border Pyrenean route which follows the footsteps of the last Cathars as they fled from the Inquisition.
Hence La Caminada Vielha really lives up to its name. In Occitan it literally means: the old presbytery as well as the old route. Since the building also served as a holiday camp under the name « Les Joyeux Boutons d'Or », it can be said that ultimate hospitality and good memories have always been pillars of our house.

We welcome you no matter the season
From our family to yours, we welcome you to La Caminada Vielha. Relax in peace and quiet at our bed and breakfast in the famous village of Montaillou. Situated in the montane zone of the Pyrenees, this is the ideal base for all your outdoor adventures all year round. Just a two hour drive from Toulouse, Perpignan and Narbonne, your beautiful getaway already starts en route!
Everything you need for a great vacation:

Mountains

Hiking trails

Winter sports

Lodging

Wifi inside

Pets on request
Head into the mountains on one of the many trails, including the « Chemin des Bonshommes » and the « Route des Cols », both of which run along our doorstep. Hikers, cyclists and horse-riding enthusiasts will certainly find their heart's content here. For the little ones, a donkey ride is a real must. You can also simply recharge your batteries while enjoying the beauty of nature or let your imagination run wild while exploring the local heritage. The surrounding area truly presents you with an abundance of choice!