Privacy Policy
Don't worry, we assume "uncle Mark" will already let Santa know what you want for Christmas.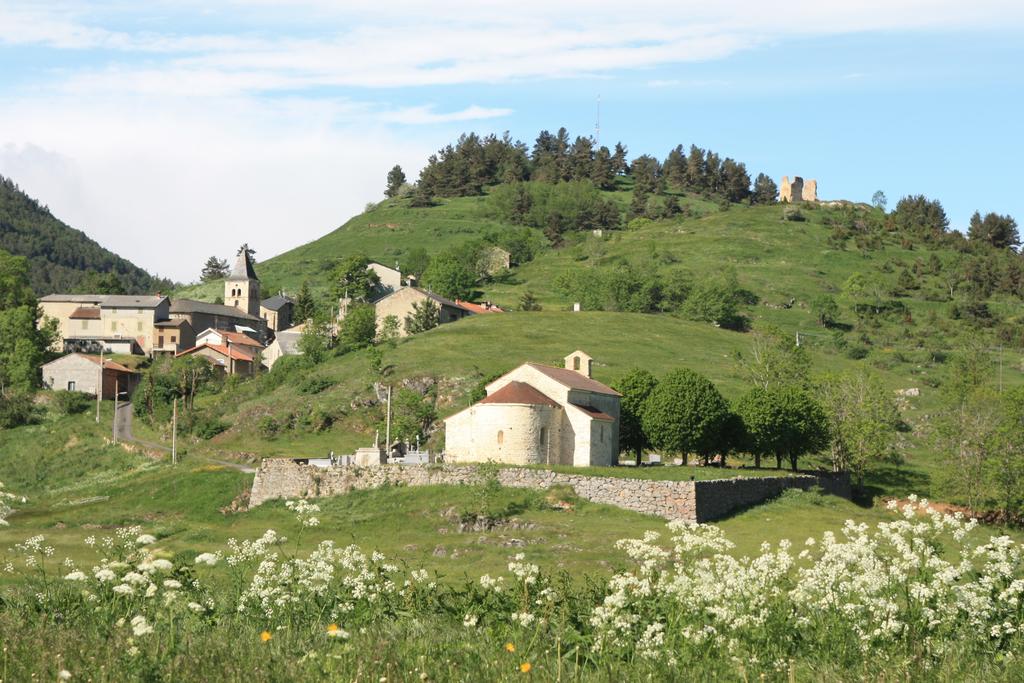 Privacy Policy
Our direct booking system may use some personal data provided by you. Please read this privacy policy carefully to get a clear understanding of how we collect, use, protect or otherwise handle your Personally Identifiable Information in accordance with our website.

Legal Notions
| | | |
| --- | --- | --- |
| | Company name: | S.A.R.L. La Caminada Vielha |
| | Share capital: | € 3000 |
| | Registration number: | 893 693 408 R.C.S. Foix |
| | Intracommunal VAT number: | FR42 893693408 |
| | Registered office address: | 5 Barri d'Amont, 09110 Montaillou, France |
| | Telephone: | +33 9 53 60 95 84 |
| | e-mail: | info@lacaminadavielha.com |
| | Website: | https://www.lacaminadavielha.com |
| | Hosting website: | OVH SAS, 2 Rue Kellermann, 59100 Roubaix, France |

Personal Data Collection
When using the direct booking system on our site you may be asked to enter your name, email address, mailing address, phone number, Credit Card or other details in regards to your reservation.
Please note that credit card data is not stored or processed on our website. Your credit card information is collected by a third party (Smoobu.com) in order to guarantee your reservation. This site uses the Stripe virtual terminal or Paypal virtual terminal to load the card in accordance with our terms and conditions. Therefore, you should familiarize yourself with Stripe's privacy policy or Paypal's privacy policy.
When you check out we provide you with a paper invoice/receipt for all charges during your stay. The invoice may contain your name, email address, mailing address and phone number. This data is not processed in any other way and it is not used in any third party transaction. The data is stored for the minimum period as required currently by French law and is then destroyed.
When you use our contact form we may collect your name, email address and phone number. This is an email based utility and the data is not stored on our systems.
About this Cookie Policy
This Cookie Policy explains what cookies are and how we use them. You should read this policy to understand what cookies are, how we use them, the types of cookies we use i.e, the information we collect using cookies and how that information is used and how to control the cookie preferences. You can at any time change or withdraw your consent from the Cookie Declaration on our website.
Your consent applies to the following domains: La Caminada Vielha.
How do we use cookies?
As most of the online services, our website uses cookies first-party and third-party cookies for a number of purposes. The first-party cookies are mostly necessary for the website to function the right way, and they do not collect any of your personally identifiable data. The third-party cookies used on our websites are used mainly for understanding how the website performs, how you interact with our website, keeping our services secure, providing advertisements that are relevant to you, and all in all providing you with a better and improved user experience and help speed up your future interactions with our website.
What types of cookies do we use?
Essential: Some cookies are essential for you to be able to experience the full functionality of our site. They allow us to maintain user sessions and prevent any security threats. They do not collect or store any personal information. For example, these cookies allow you to log-in to your account and add products to your basket and checkout securely.
Statistics: These cookies store information like the number of visitors to the website, the number of unique visitors, which pages of the website have been visited, the source of the visit etc. These data help us understand and analyze how well the website performs and where it needs improvement.
Functional: These are the cookies that help certain non-essential functionalities on our website. These functionalities include embedding content like videos or sharing contents on the website on social media platforms.
Marketing: Our website displays advertisements. These cookies are used to personalize the ads we show you so that they make sense to you. These cookies also help us to track the effectiveness of these advertising campaigns. The information stored in these cookies may also be used by third party advertising providers to show you ads on other websites on the browser as well.
Preferences: These cookies help us store your settings and browsing preferences like language preferences so that you have a better and efficient experience on future visits to the website.
The below list details the cookies used in our website.
| Cookie | Description |
| --- | --- |
| __cfduid | The cookie is used by cdn services like CloudFare to identify individual clients behind a shared IP address and apply security settings on a per-client basis. It does not correspond to any user ID in the web application and does not store any personally identifiable information. |
| _gat | This cookie is used for throttling analytics requests to limit requests being sent from your browser to Google services |
| caoslocalGA | This cookie determines whether the browser accepts cookies. |
| caoslocalGA_gid | This cookie determines whether the browser accepts cookies. |
| cookielawinfo-checkbox-advertisement | The cookie is set by GDPR cookie consent to record the user consent for the cookies in the category "Advertisement". |
| cookielawinfo-checkbox-analytics | This cookies is set by GDPR Cookie Consent WordPress Plugin. The cookie is used to remember the user consent for the cookies under the category "Analytics". |
| cookielawinfo-checkbox-functional | The cookie is set by GDPR cookie consent to record the user consent for the cookies in the category "Functional". |
| cookielawinfo-checkbox-necessary | This cookie is set by GDPR Cookie Consent plugin. The cookies is used to store the user consent for the cookies in the category "Necessary". |
| cookielawinfo-checkbox-non-necessary | This cookie is set by GDPR Cookie Consent plugin. The cookies is used to store the user consent for the cookies in the category "Non-necessary". |
| cookielawinfo-checkbox-others | No description |
| cookielawinfo-checkbox-performance | This cookie is set by GDPR Cookie Consent plugin. The cookie is used to store the user consent for the cookies in the category "Performance". |
| PHPSESSID | This cookie is native to PHP applications. The cookie is used to store and identify a users' unique session ID for the purpose of managing user session on the website. The cookie is a session cookies and is deleted when all the browser windows are closed. |
| pll_language | This cookie is set by Polylang plugin for WordPress powered websites. The cookie stores the language code of the last browsed page. |
| SERVERID# | Usually used for load balancing. Identifies the server that delivered the last page to the browser. Associated with the HAProxy Load Balancer software. |
| viewed_cookie_policy | This cookie stores whether you have agreed to our cookie policy or not. |
How can I control the cookie preferences?
Should you decide to change your preferences later through your browsing session, you can click on the "Privacy & Cookie Policy" tab on your screen. This will display the consent notice again enabling you to change your preferences or withdraw your consent entirely. In addition to this, different browsers provide different methods to block and delete cookies used by websites. You can change the settings of your browser to block/delete the cookies. To find out more out more on how to manage and delete cookies, visit wikipedia.org, www.allaboutcookies.org.

Third-party Disclosure
We do not sell, trade, or otherwise transfer to outside parties your Personally Identifiable Information.

Third-party Links
Occasionally, at our discretion, we may include or offer third-party products or services on our website. These third-party sites have separate and independent privacy policies. We therefore have no responsibility or liability for the content and activities of these linked sites. Nonetheless, we seek to protect the integrity of our site and welcome any feedback about these sites.

CAN-SPAM Act
The CAN-SPAM Act is a law that sets the rules for commercial email, establishes requirements for commercial messages, gives recipients the right to have emails stopped from being sent to them, and spells out tough penalties for violations.
We collect your email address in order to:
Send information, respond to inquiries, and/or other requests or questions.
Process orders and to send information and updates pertaining to your reservation.
Send you details of special offers and discount s when staying with us.
We agree to the following:
Not to use false or misleading subjects or email addresses.
Identify the message as an advertisement in some reasonable way.
Include the physical address of our business or site headquarters.
Monitor third-party email marketing services for compliance, if one is used.
Honor opt-out/unsubscribe requests quickly.
Allow users to unsubscribe by using the link at the bottom of each email.
If at any time you would like to unsubscribe from receiving emails: Follow the instructions at the bottom of each email and we will promptly remove you from ALL correspondence.

General Data Protection Regulation (GDPR)
We comply fully with the EU's GDPR in force as of May 2018.